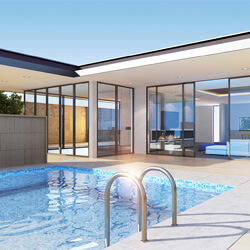 Good looks do not have to cost a fortune
House Staging is about illusions. It is beyond decorating and cleaning. It is about perfecting the art of creating moods. Staging makes your house look bigger, brighter, cleaner, warmer, more welcoming and, best of all; it makes homebuyers want to buy it and holiday makers to book it.
The idea behind staging is to allow rooms to show themselves. "If your home is vacant, it's soulless". Apart from the more usual change of colours, adding of key furniture items, there are many simple inexpensive tricks to transform your property into the desirable home or rental property.